When I live stream with GC573 Live Gamer 4K at 60FPS RECentral 4 will randomly show "Low FPS detected" warning, how to fix it?
The warning message looks like the show screenshot:
1. Low FPS detected may result from limited PCIe bandwidth or your desktop specification. You could check if your Live Gamer 4K receive sufficient PCIE bandwidth in our RECentral:


2. You can run the Performance test and see if your desktop is powerful (Notes: "o" is fine, "-" indicate unavailable). By the way, you can check each different encoder to find out the root cause.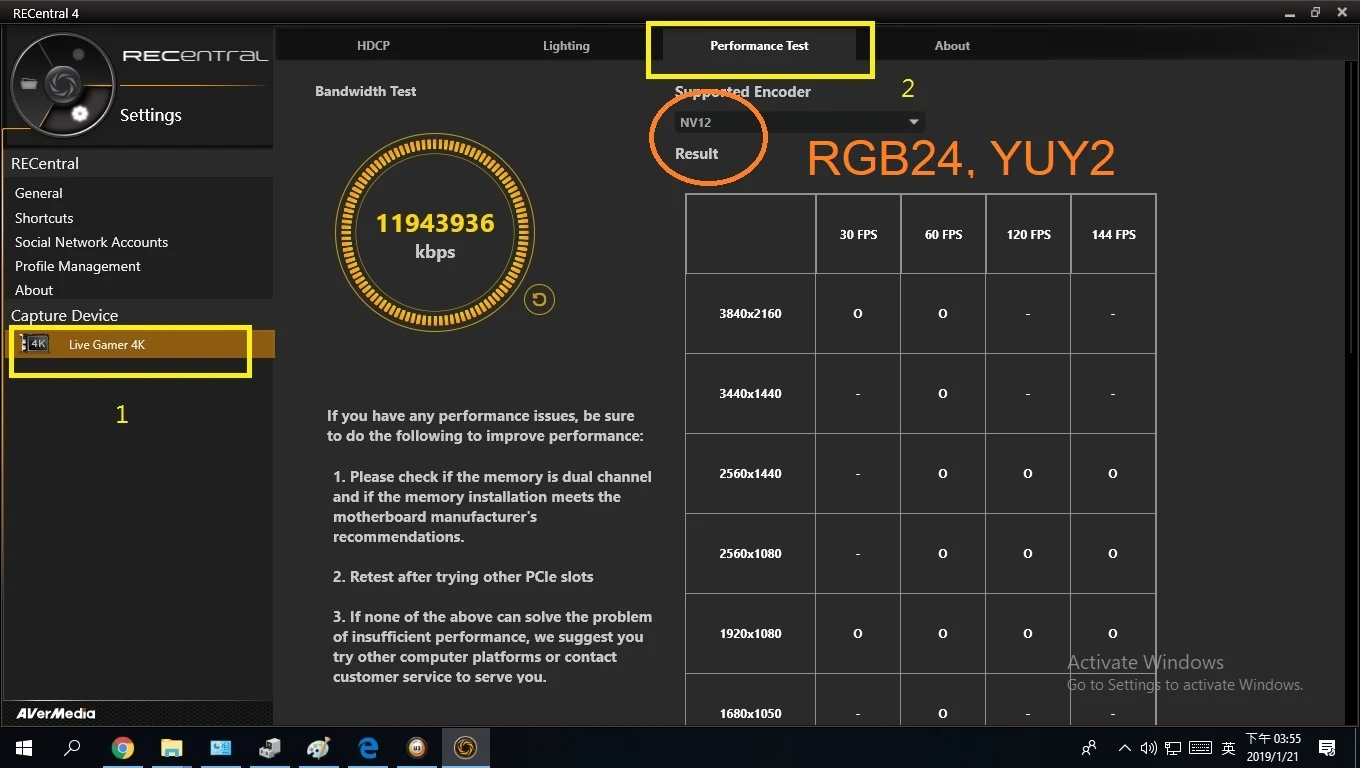 3. In case your PCIe bandwidth is sufficient and the issue still persists when you try using different decode format, please contact our Suport team along with the HWiNFO




Notes: Our device GC573 need to be installed at least on a PCIe 2.0 X4 bandwidth. Ideally, to read and write the data utilization, the MPS (maximum payload size) need to be set at 256 bytes. You can refer to the data in the HWinfo or the result of the Performance test in the RECentral4 for confirmation. Please check the PCIe dispatch for your board and there is another PCIe device that restricts the MPS when sharing the PCIe bus with the capture device if you found the MPS at 128 bytes in HWinfo or the result of the Performance test didn't reach the 4K(HDR) resolution recording.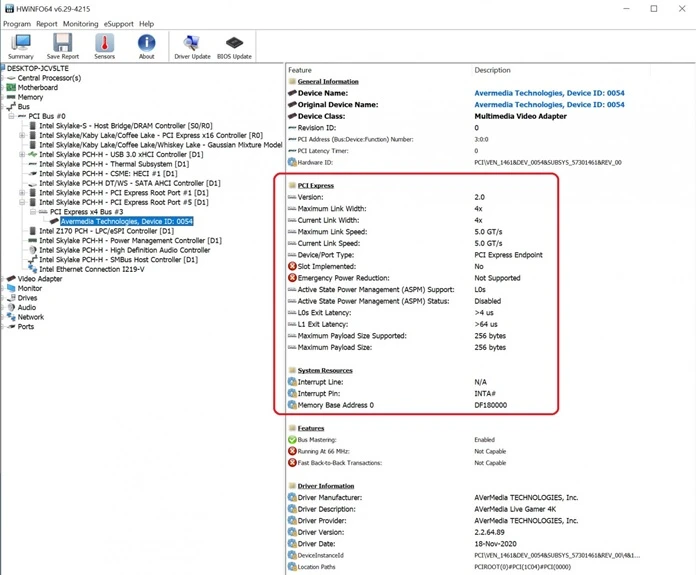 Revise April 2023