Why can't I hear the game audio in my recording video clip?

1. Physical connection:

Make sure the game console outputs game audio from HDMI output. Disconnect your microphone or headset from game controller, camcorder, or bluetooth from iPad, mobile phone...etc

2. OS setting

Checking if AVerMedia device capture audio: Go into the Sound setting menu, connect HDMI video source, then see if AVerMedia device capture audio (volume bar flash detected)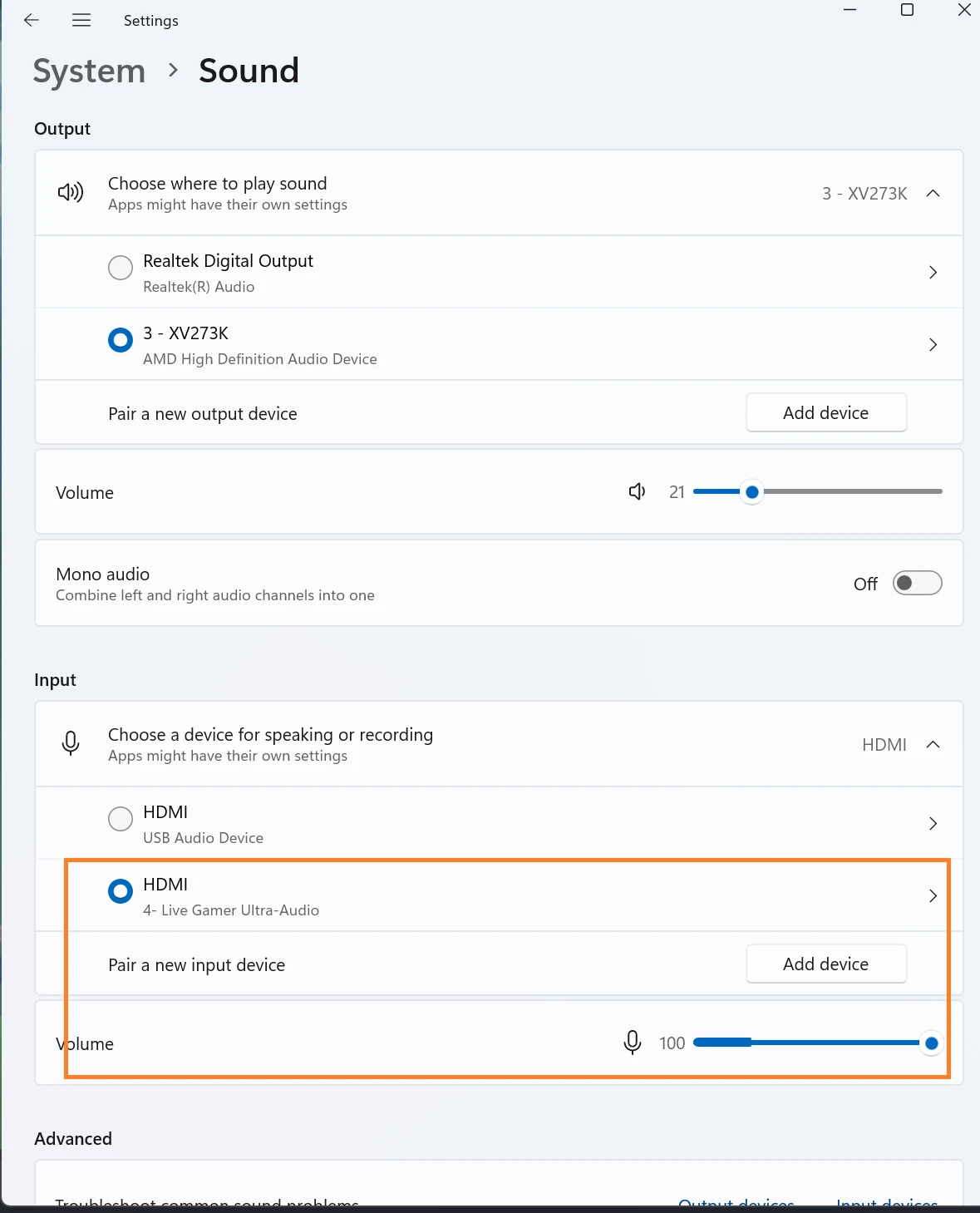 If you are using macOS, you can follow the below illustration (Notes: Choose Live Gamer Ultra as Sound input device)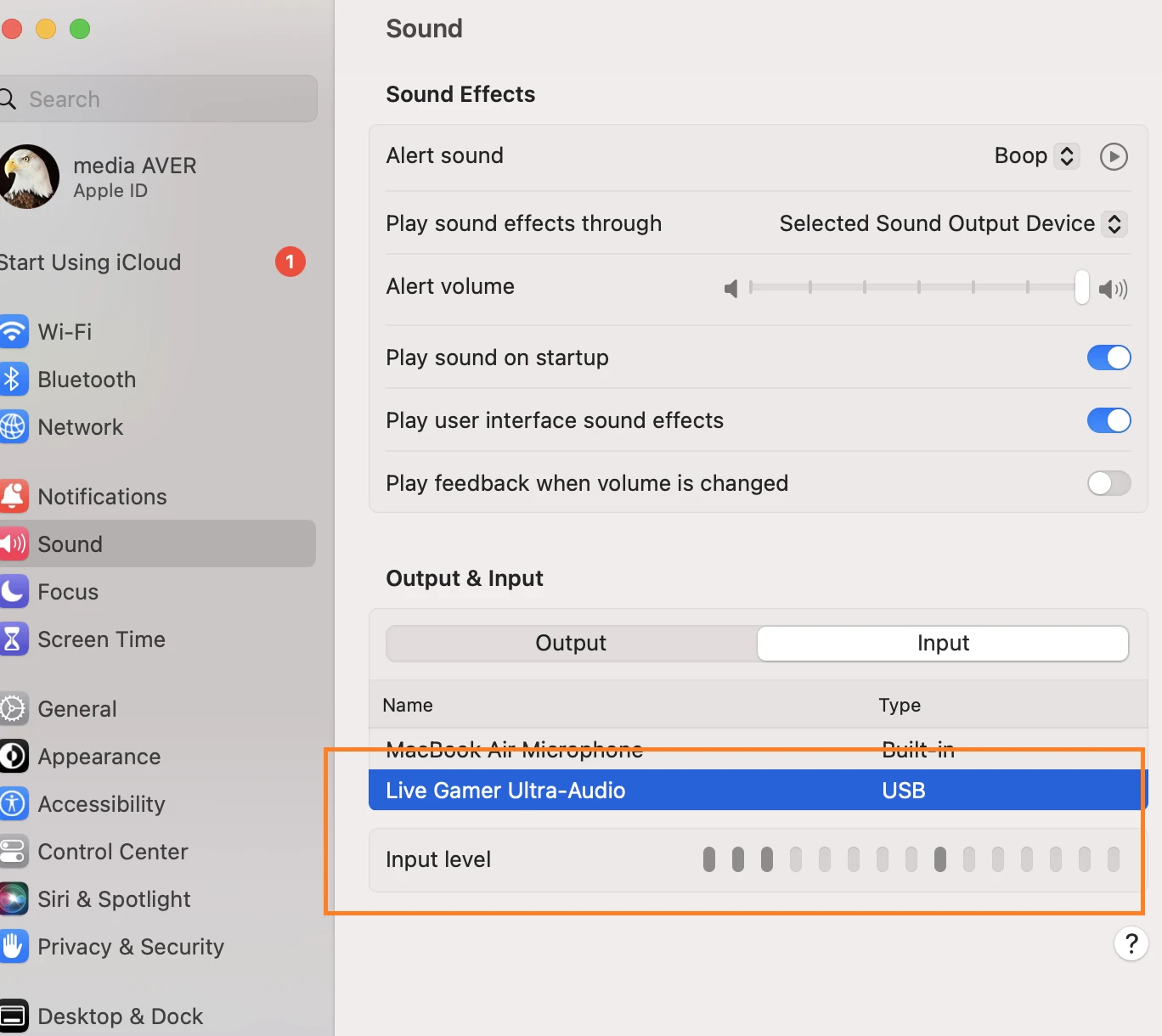 3. Software setting

Please check the setting profile in RECentral and OBS Studio

RECentral: When you install and launch RECentral, HDMI input audio should be captured automatically.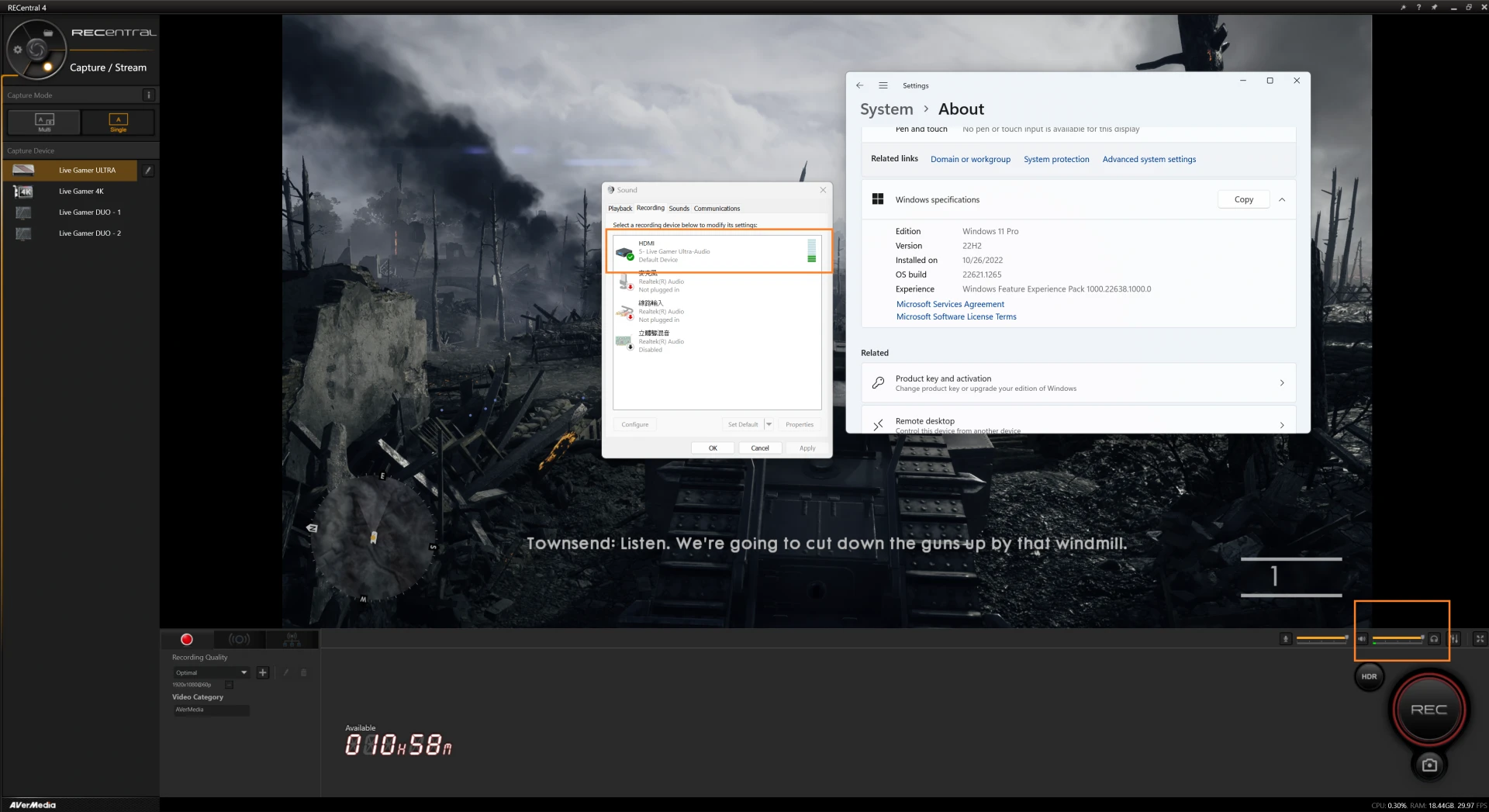 OBS Studio: You can follow the below OBS Studio installation guide:
Windows: How can I set up GC553 with OBS Studio in Windows
macOS: How Can I Set Up GC553 with OBS Studio macOS

In short, you could add Live Gamer Ultra (GC553) as Audio input device in Source section, and choose Monitor and Output in Audio Monitoring by going into Mixer icon.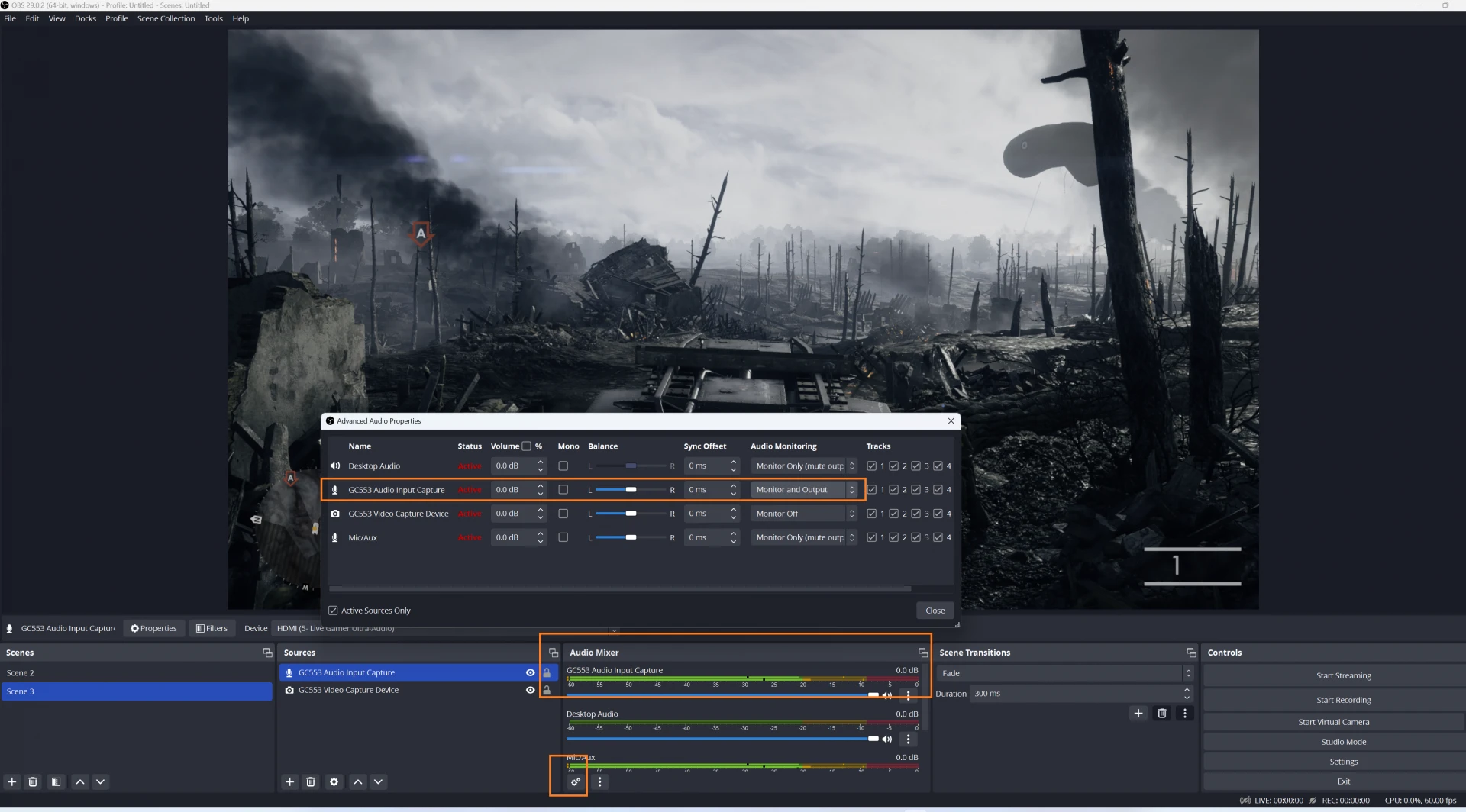 202303