2022-09-30 00:00:00
AVerMedia Updates Creator Central for OBS v28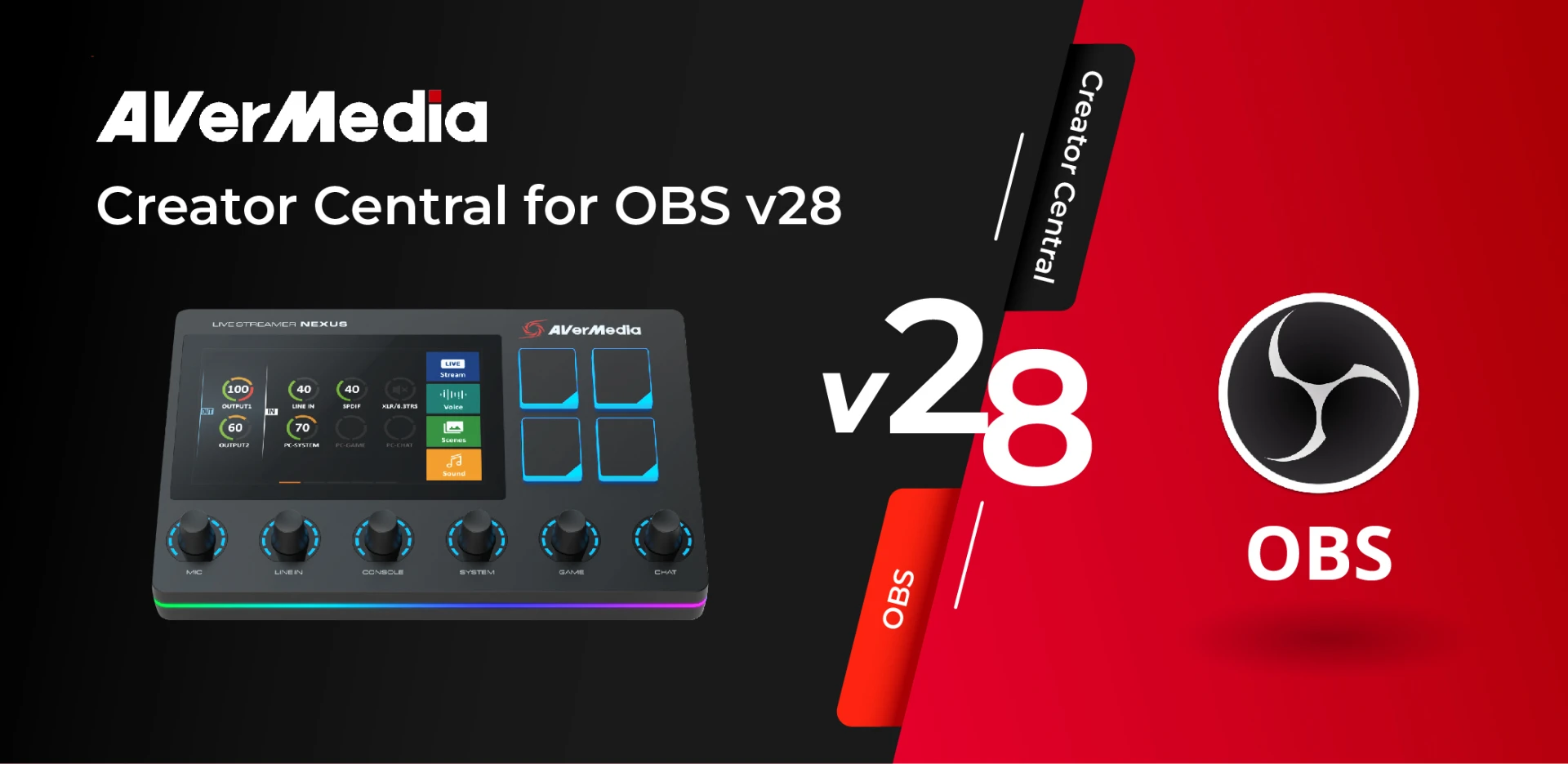 [Taipei, Taiwan- September 30th, 2022] AVerMedia Technologies, a premier leader in capture cards and other streaming equipment has announced an update to their streaming control center, the Live Streamer AX310 and Creator Central app to bring you the best of the latest OBS v28.
The Live Streamer AX310 is not only a control center but also a professional audio mixer and an XLR to USB interface. With an ever-growing number of in-house and partner widgets, the Live Streamer AX310 brings every element of your stream to your fingertips. AVerMedia Creator Central app is the workhorse behind these features bringing every app and software together. With the Live Streamer AX310, you can easily launch OBS, start streaming, switch between different scenes and so much more with just a simple touch of a button.
OBS v28 brings a total overhaul to the popular stream engine, adding much-requested features and improvements along with many other quality-of-life improvements. With the new OBS v28 your streams can be smoother and of better quality than ever before.
The new update to the AVerMedia Live Streamer AX310 and Creator Central simplifies the configuration of OBS with Creator Central while also offering performance improvement and new widgets. Simply follow the instructions below to easily connect the two apps and start streaming like a pro!