Teleworking
Ideal Gears for Teleworking From Home

Better Audiovisual Communication,
Higher Work Efficiency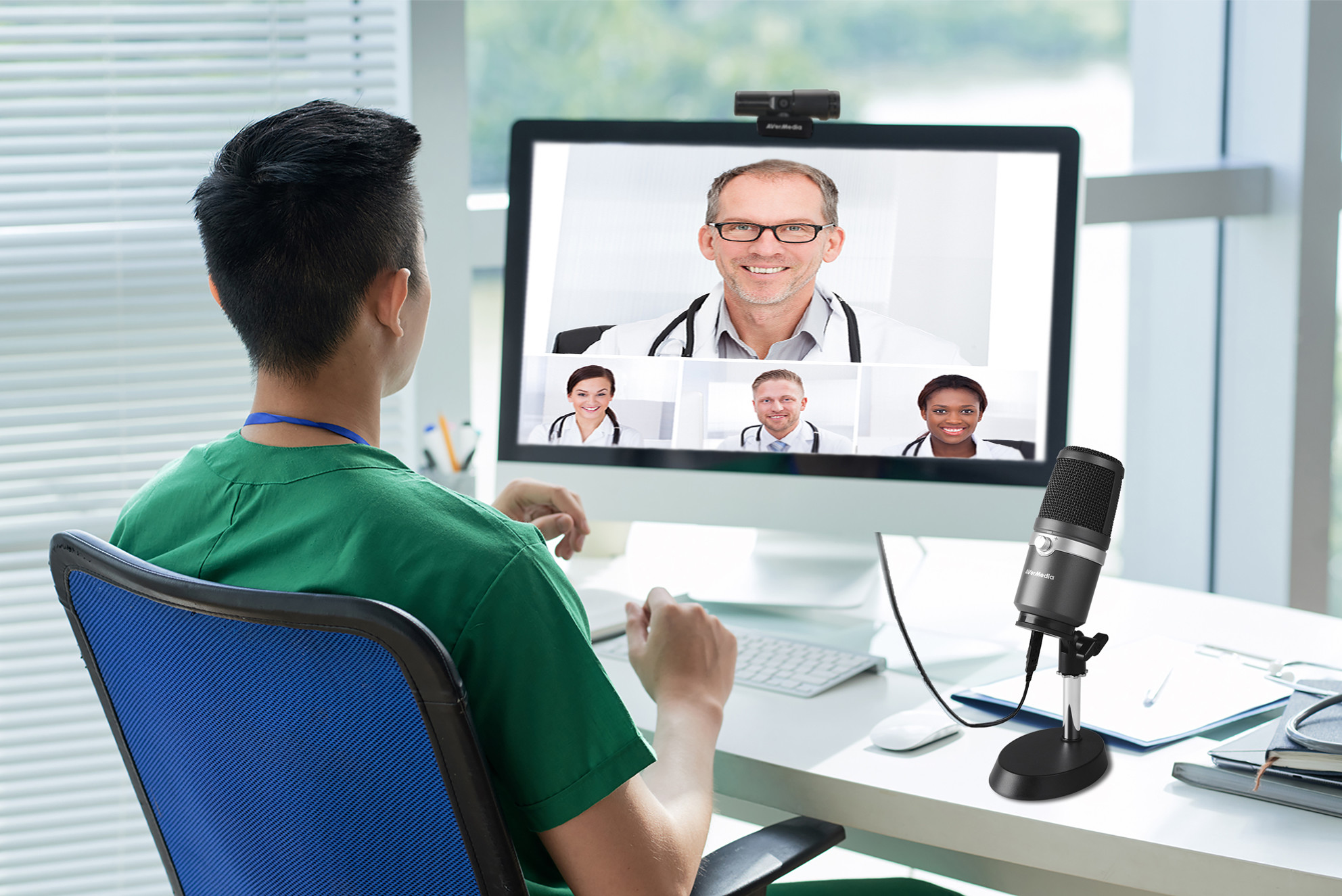 Stay On Top of Work At Home
When using video conference software like Google Meet, Microsoft Teams, or Zoom along with USB Microphone AM310, your voice will be heard loud and clear. With Live Streamer CAM 313's smooth FHD video and CamEngine's beauty cam effects, you'll look flawless in front of your colleagues. When you're done with the meeting, simply close the shutter for optimal privacy.。

Business Seminar
Ideal A/V Equipment for Corporate Seminars

Replace Webcam with DSLR
Go Hands-free with Wireless Mic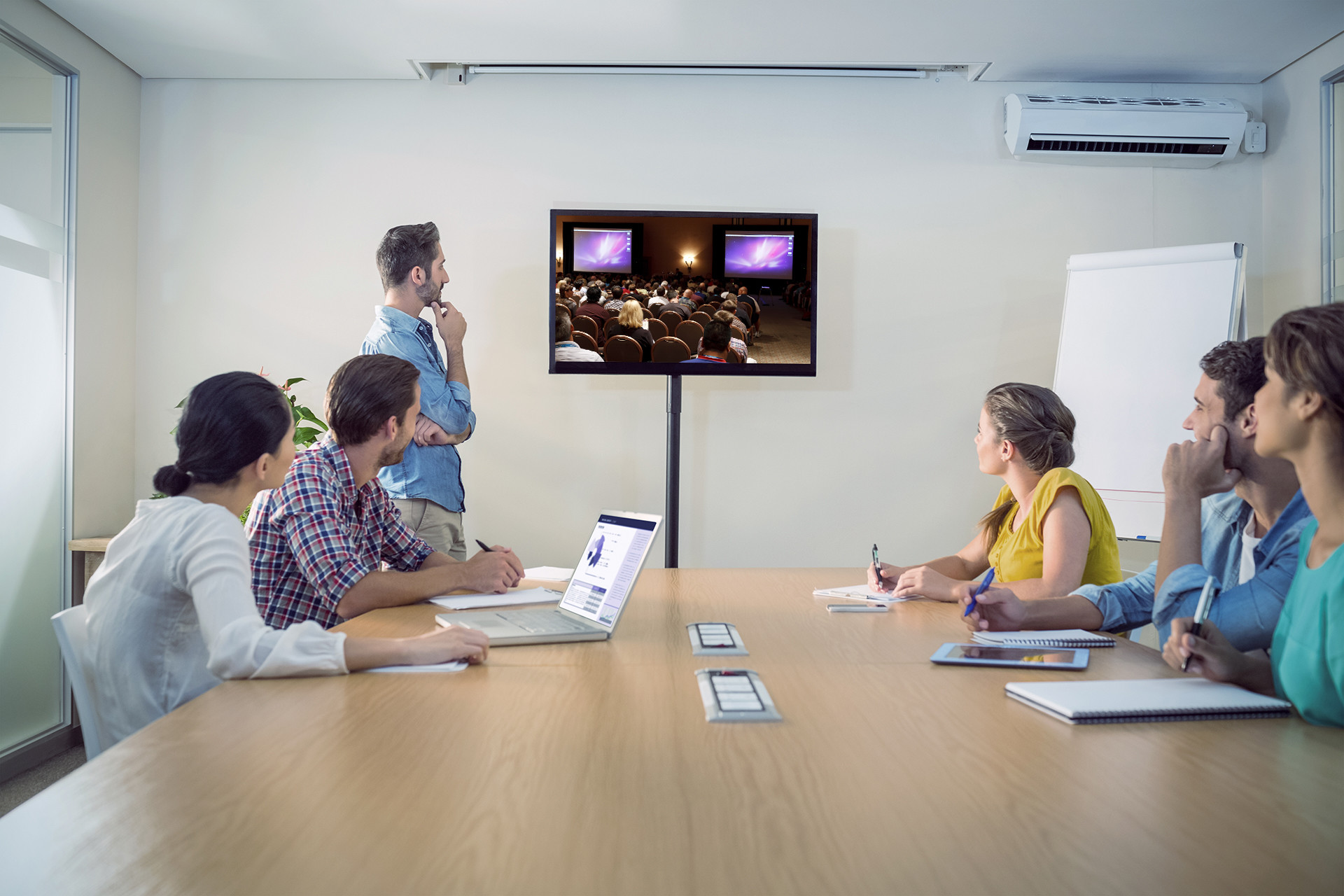 Cross-Regional Video Conference
Effortless Presentation with Wireless Microphone
When using video conference software like Google Meet, Microsoft Teams, or Zoom with ExtremeCap UVC, it allows you to connect professional camcorder or DSLR for premium video quality to live stream your seminar, conference, or product launch events. Pairing up with AVerMic Wireless Microphone (AW315), which can be clipped to your jacket or wear around your neck with a lanyard, your voice will be captured clearly while your hands are free to perform other tasks.

Live Streaming Vendors
Recommended Gears by Online Vendors

Easy, Plug and Play Streaming
Everywhere is Your Store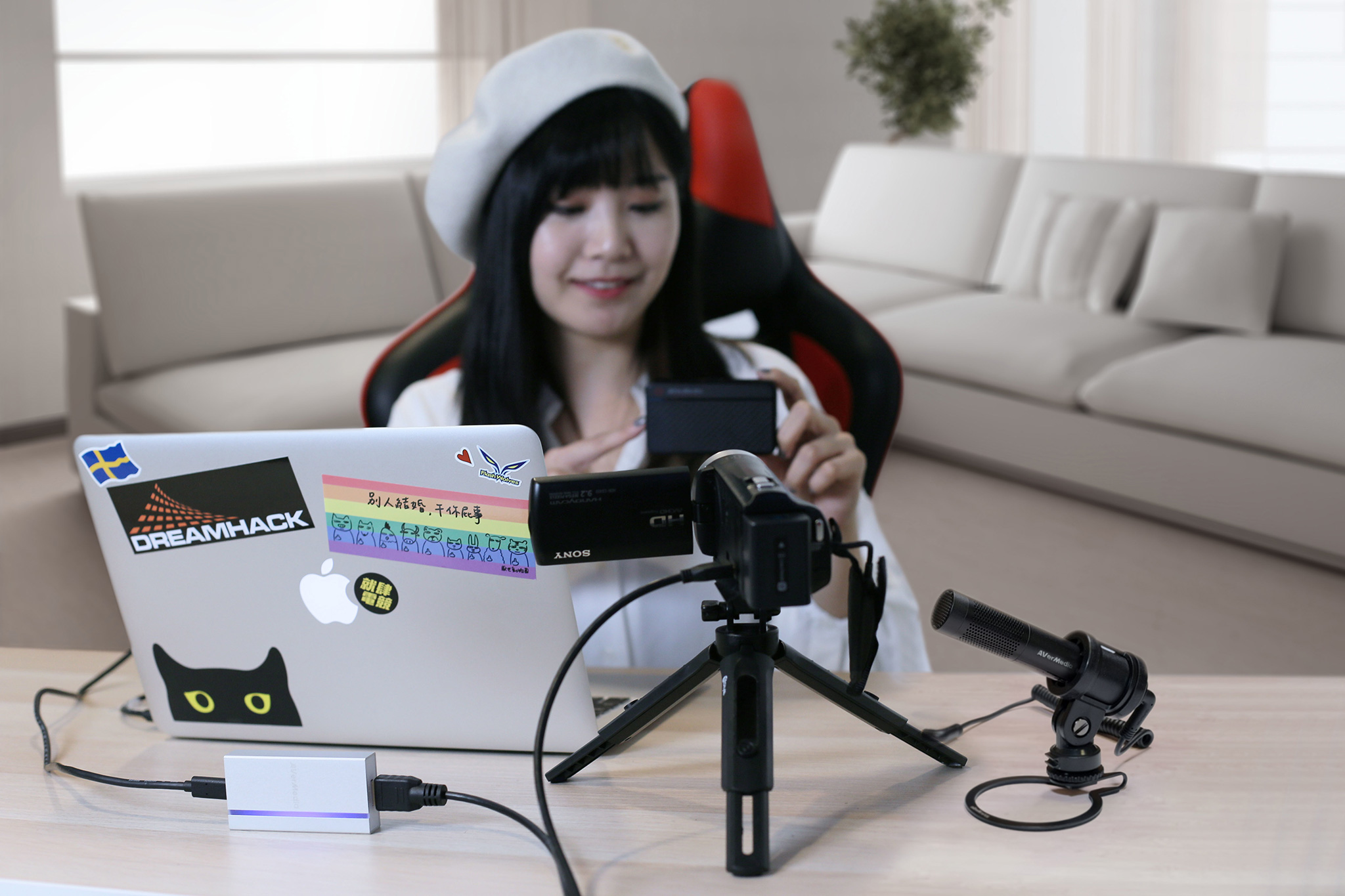 Do Business with Style
Transform Camera into Live Streaming Gadget
When connecting ExtremeCap UVC (BU110) to a DSLR or pro-camcorder, you can stream in greater details and better lighting, showcasing your products the best way possible and striving your business forward.
Built for high-quality voice recording alongside your camera, Live Streamer MIC 133's 3.5mm port can easily connect to your DSLR, cellphone, even laptop for exceptional voice recording.

Teleclass and Telemeeting
Webcam
PW313

Live Streamer CAM 313
Your Security is Covered with Privacy Shutter
Beauty Cam Effects When Used with CamEngine
Privacy shutter for added security
Built-in dual microphone
Flexible, 360-degress swivel design
Rubber footing and tripod-ready
Full HD 1080p video
USB 2.0 plug and play
* If you want to use the beauty cam effects, start CamEngine and select CamEngine as the video source.
BU110

ExtremeCap UVC
Transform Your Camera into a Webcam
1080p60 uncompressed video capture
Streaming and editing on PC
Plug and play, no driver needed
Supports Windows, Mac and Linux
Compatible with 3rd party software such as Google Meet, Microsoft Teams, Zoom, OBS, XSplit and more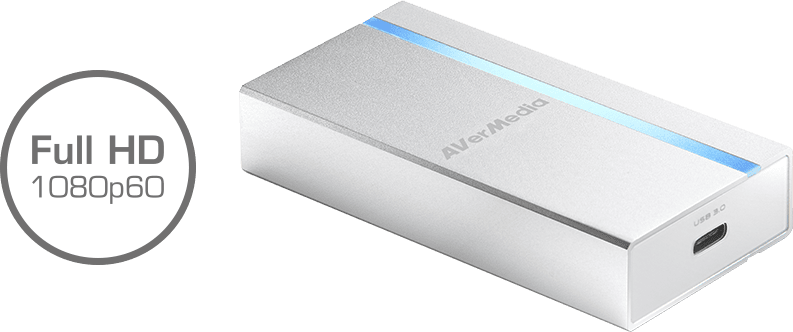 Teleclass and Telemeeting
Microphones
AM310

USB Microphone AM310
Pro-Quality Recording
Teaching, Meeting, Instrument — One Mic Does It All
Cardioid condenser microphone
USB 2.0 plug and play, no driver needed
Pro-Quality Recording
Zero-latency monitoring
Headphone volume and mic mute controls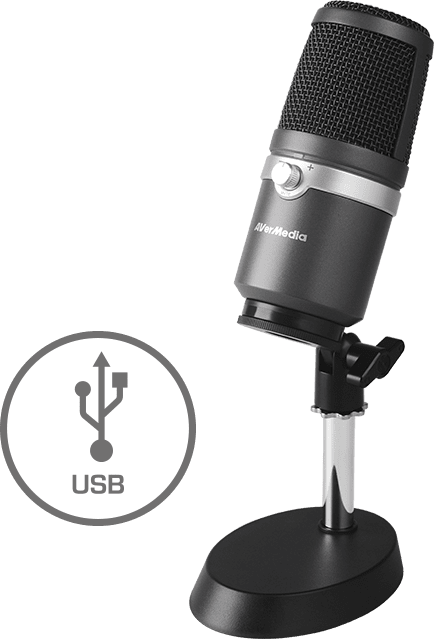 AM133

Live Streamer MIC 133
Compact, Lightweight, Versatile
High-quality unidirectional microphone
Full-metal body, compact, lightweight design
Compatible with cellphone, camera, and laptop
Supports Windows, Mac, Android, and iOS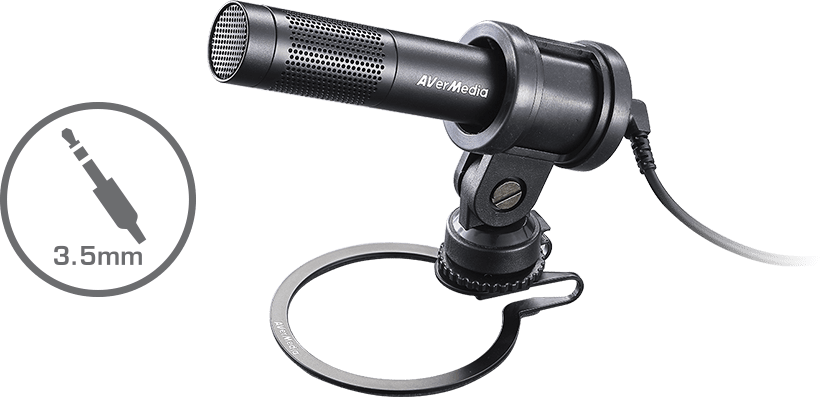 AW315

AVerMic Wireless Microphone
Wireless, Easy Operation with Crystal Clear Sound One Teacher, One Mic—Be a Hygiene Role Model
Designed for teachers and speakers
Effective range up to 20m, suitable for most classes and conference rooms
2.4 GHz wireless technology delivers excellent clarity and stability
Receiver can pair up to 2 microphones simultaneously
Easily switch between Line-out and Mic-out for more versability
Battery saver mode (30-min auto shut off), memorizable mic volume with level indication