Teleteaching
One-to-Many Video Teleteaching

Entry-Level Equipment for Remote Teaching Tailored for Teachers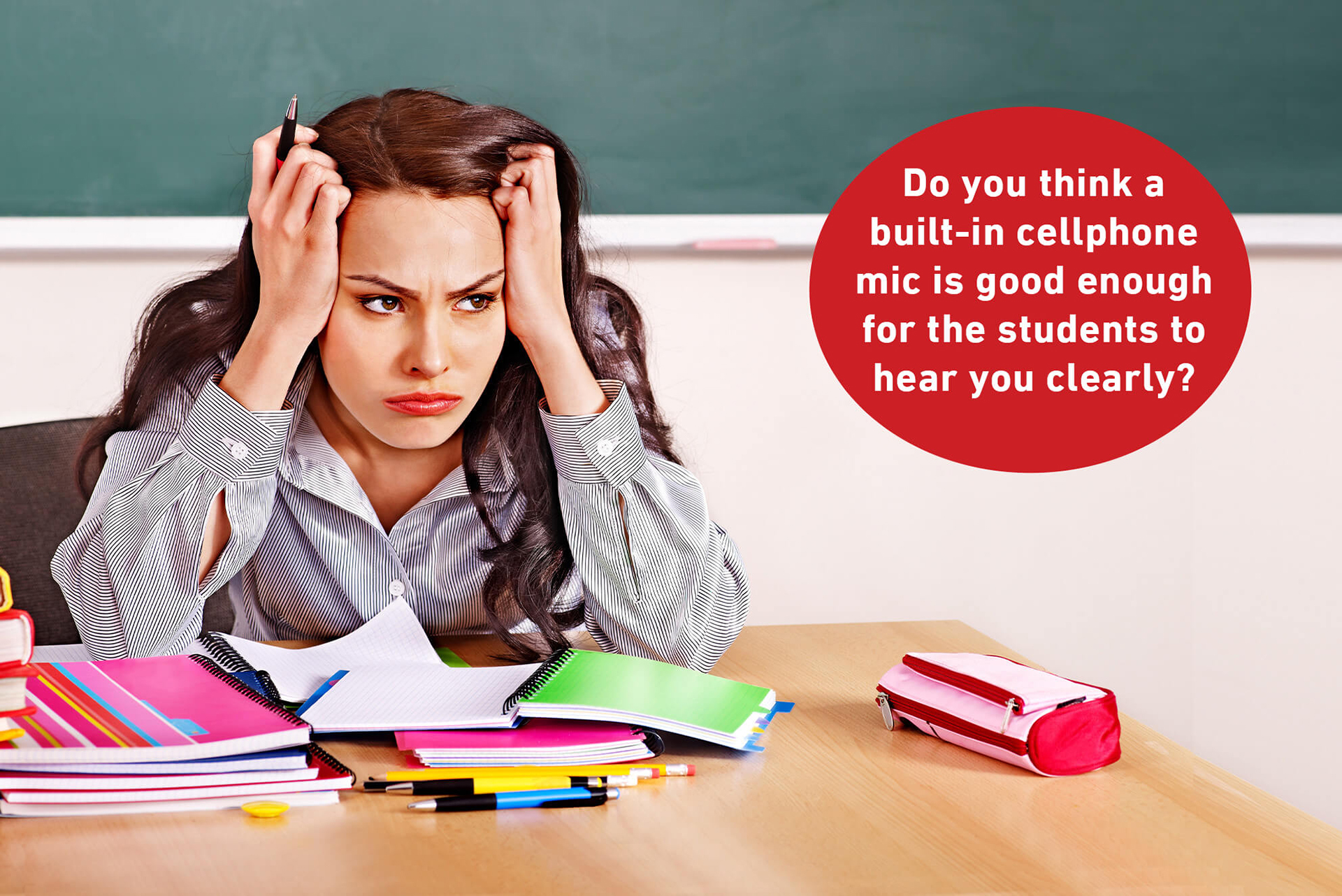 Convert Learning Fields and
Conduct Courses with Different Learning Methods
When using video conference software like Google Meet, Microsoft Teams, or Zoom along with USB Microphone AM310, your lectures will be heard loud and clear.
With Live Streamer CAM 313's smooth, Full HD video and CamEngine's beauty cam effects, you'll look flawless in front of your students. When you're done with teaching, simply close the shutter for optimal privacy.

Lectures Recording
Pre-Record Courses / Stream and Record Simultaneously

Mid-Tier Equipment for Recording and Streaming Lectures
Stream and Record Lecture Simultaneously—
Ideal for Reviewing and Making Up Classes
The advantage of connecting ExtremeCap UVC (BU110) capture card to a DSLR camera or high-quality digital camcorder is that it can be used to live stream your lecture materials located on object projector or blackboard to students via the Internet, and the lectures can also be recorded for students to review or make up classes.
To record teachers' voice, we recommend Live Streamer MIC 133. Built for voice recording with a mobile device, Live Streamer MIC 133's 3.5mm port can easily connect to your camera, cellphone, or even laptop for exceptional voice recording.

School Events
Avoid Mass Gatherings by Live Streaming School Events

Live Streaming on Campus Made Easy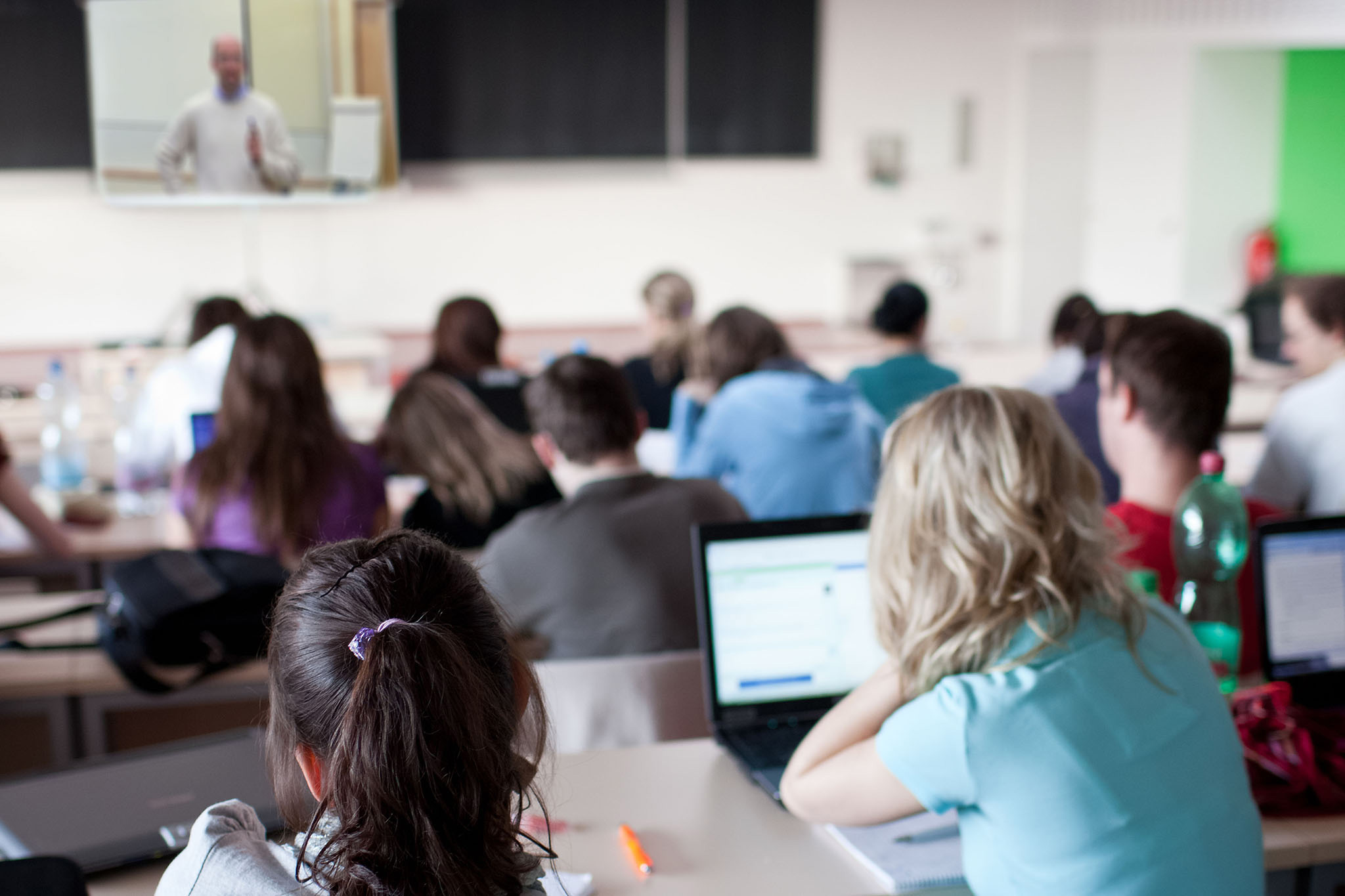 Live Stream Morning Annoucments,
Principal Messages, Plays, and More to Every Class
Through AVerCaster SE5820, morning annoucments and principal messages can now be broadcasted live to every classroom.
On-campus activities like plays, special events, assemblies, pep rallies, ceremonies, and more can also be live streamed to different classrooms without mass gathering to reduce the risk of group infection.

Teleclass and Telemeeting
Webcam
PW313

Live Streamer CAM 313
Your Security is Covered with Privacy Shutter
Beauty Cam Effects When Used with CamEngine
Privacy shutter for added security
Built-in dual microphone
Flexible, 360-degress swivel design
Rubber footing and tripod-ready
Full HD 1080p video
USB 2.0 plug and play
* If you want to use the beauty cam effects, start CamEngine and select CamEngine as the video source.
BU110

ExtremeCap UVC
Transform Your Camera into a Webcam
1080p60 uncompressed video capture
Streaming and editing on PC
Plug and play, no driver needed
Supports Windows, Mac and Linux
Compatible with 3rd party software such as Google Meet, Microsoft Teams, Zoom, OBS, XSplit and more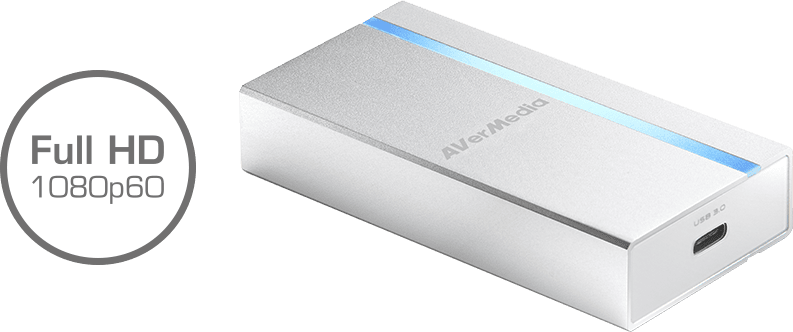 Teleclass and Telemeeting
Microphones
AM310

USB Microphone AM310
Pro-Quality Recording
Teaching, Meeting, Instrument — One Mic Does It All
Cardioid condenser microphone
USB 2.0 plug and play, no driver needed
Pro-Quality Recording
Zero-latency monitoring
Headphone volume and mic mute controls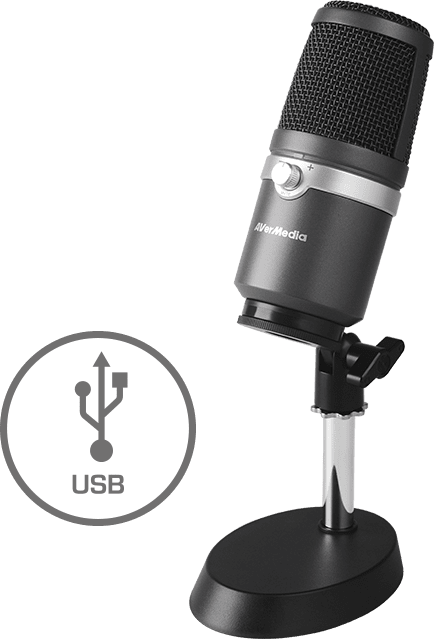 AM133

Live Streamer MIC 133
Compact, Lightweight, Versatile
High-quality unidirectional microphone
Full-metal body, compact, lightweight design
Compatible with cellphone, camera, and laptop
Supports Windows, Mac, Android, and iOS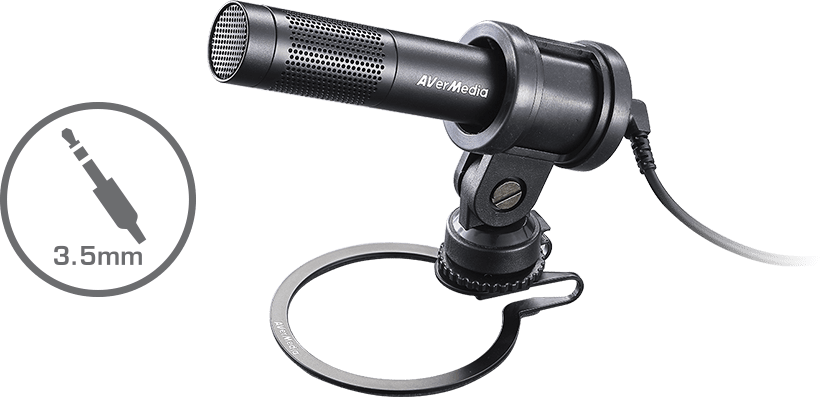 AW315

AVerMic Wireless Microphone
Wireless, Easy Operation with Crystal Clear Sound One Teacher, One Mic—Be a Hygiene Role Model
Designed for teachers and speakers
Effective range up to 20m, suitable for most classes and conference rooms
2.4 GHz wireless technology delivers excellent clarity and stability
Receiver can pair up to 2 microphones simultaneously
Easily switch between Line-out and Mic-out for more versability
Battery saver mode (30-min auto shut off), memorizable mic volume with level indication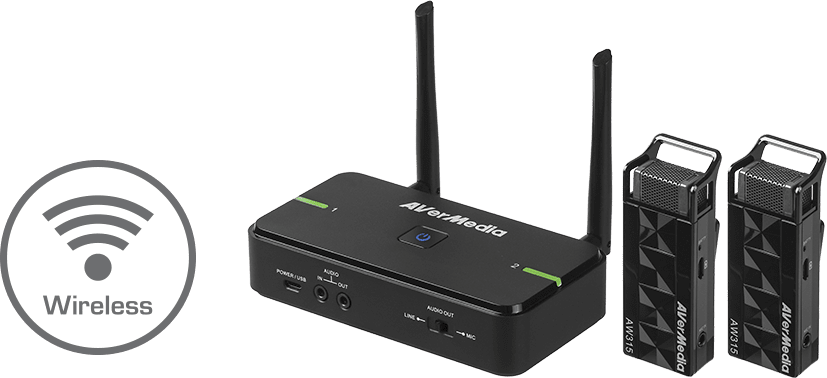 Event Broadcasting / Lecture Recording
Video Encoder
SE5820

Dual-Channel Video Encoder
AVerCaster SE5820 Video Encoder Features
Support remote NAS storage or local storage to an external USB device/SD Card
Support PIP, PBP layouts and source switching
Dedicated HDMI Output for Previewing
Support remote control for easy layout setup
Encode HEVC directly
Support PoE (Power over Ethernet)
One XLR audio input and mixable with HDMI and SDI audio source

SE5820
SE5810
Video Interface
HDMI 1.4b x 2 3G-SDI x 2 Audio embedded
HDMI 1.4b x 1 3G-SDI x 1 Audio embedded
Audio Interface
3.5mm Line-in x 2 3.5mm Mic-in x 1 XLR x 1
3.5mm Line-in x 1 3.5mm Line-out x 1
Channel
2
1
Max. Streaming or Recording Resolution
1080p60
1080p60
Encoding Video Format
H.265, H.264
H.265, H.264
Protocol
TCP / CP / UDP / RTMP
CP / UDP / RTMP
Preview Output
HDMI 1.4b
HDMI 1.4b
Layout
PIP, PBP, single, customized layout
-
Streaming and Recording
2 to 2 Mode: 2 streams with independent audio/ video input, encode setting and streaming protocol.
-
1 to 2 Mode: Stream the same audio/video content to different target network with independent encode setting and streaming protocols.
1 to 2 Mode: Stream the same audio/video content to different target network with independent encode setting and streaming protocols.
1, 1, 1 Mode: Simultaneous streaming and recording from the same video/audio source. Recording to network mapped drive from NAS and Windows shared folders.
1, 1, 1 Mode: Simultaneous streaming and recording from the same video/audio source. Recording to network mapped drive from NAS and Windows shared folders.
Connectivity
Ethernet x 2 RS-485
Ethernet x 1 RS-485